What does outdoor living mean to you?
Planning starts with questions
We invite you to review some of the reasons your are considering your project, so we can help you plan for the most enjoyment and value for years to come. And please call us at (210) 789-5677 or on the cell at (210) 566-5677 when you are
ready to talk about outdoor living ideas!.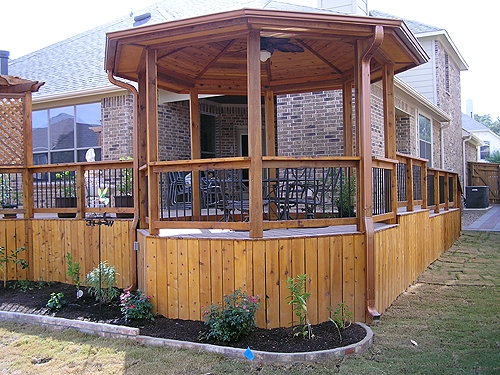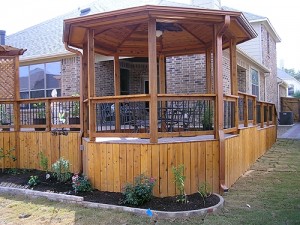 What do you see yourself doing outside? Many of us are just looking for a place to put the barbecue, but some are looking for an outdoor kitchen and even an outdoor dining area. A new trend is adding a small cover over your outdoor kitchen to offer protection from our blistering sun and save the day when it rains. For some, accessibility is a top concern and you always want to be sure your deck is properly supported for the number of people who will be enjoying it.
If you are planning around a pool or spa, you almost certainly want a deck as a pleasant backdrop for your investment. But you may also want an arbor for shade. Besides aesthetics, when water is involved, you might consider slip-rated materials to reduce the chances for slips and falls as much as possible. Chlorinated water is also hard on decking, so it's good to know your options before you start building.
Are you limited by the seasons? Do you plan to be outside more during the Winter, Summer, or both? Covered patios and gazebos can extend your outdoor living time dramatically, and they can be enclosed for comfort and privacy. Besides getting you and your family out of the sun, a covered structure can help extend the life of your deck and outdoor furniture by protecting them from the elements.
What are your plans for your home? Finally, will you be selling your home or borrowing against equity in the next few years? Knowing how long you intend to use your deck, arbor, and/or gazebo will help you determine which materials you should use. And the right improvements can increase the value of your home.
We're looking forward to talking with you. Please call us at (210) 566-5677 or use the contact form and we'll call you back. Thank you for visiting J.R.'s Custom Decks!